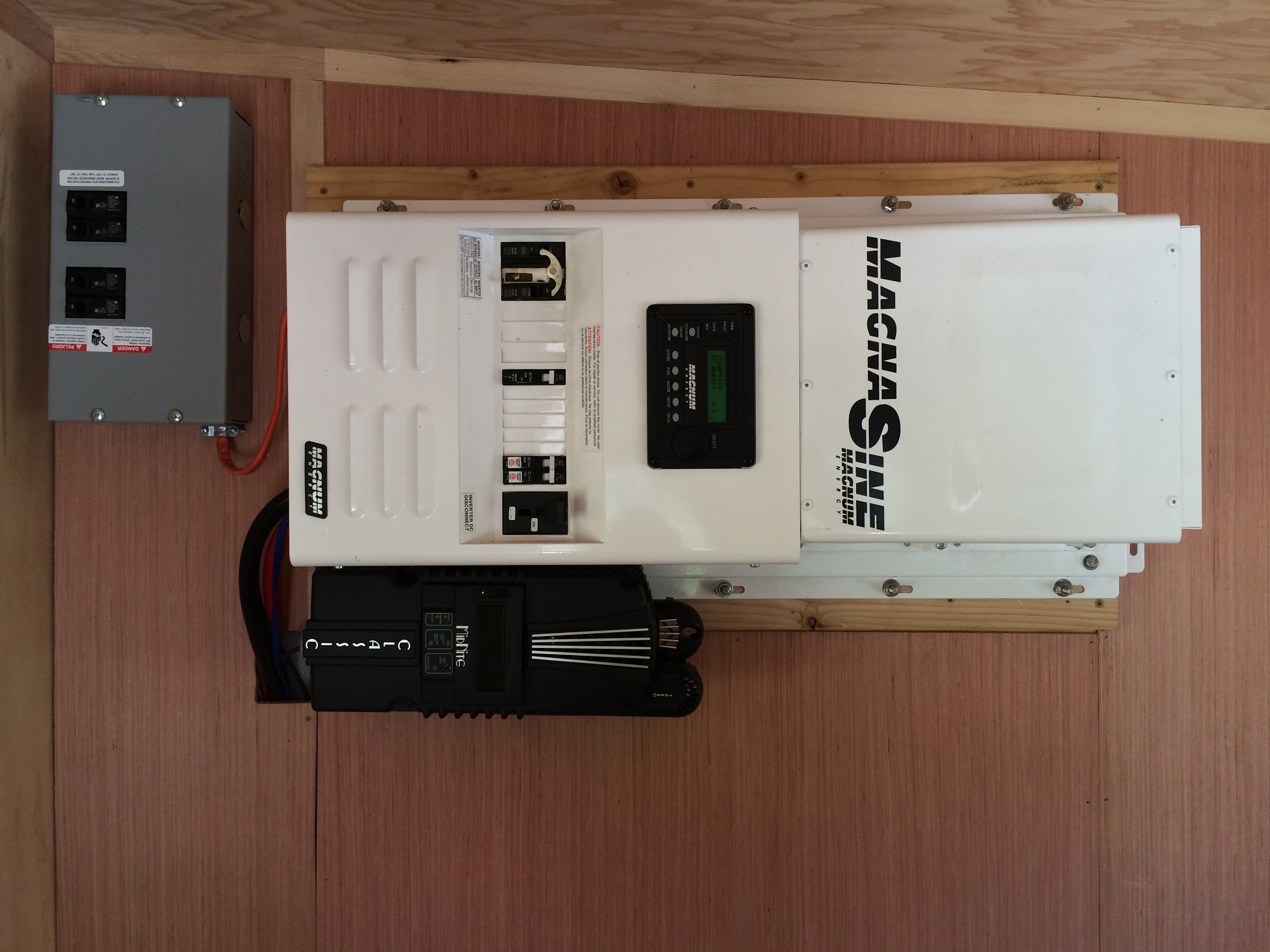 System
 
The Tiny Solar Charging House features almost 100% USA Made equipment. We have not traced every screw, nut and bolt, but you can research where the following companies make their products, it is quite impressive.

Solar Modules SolarWorld PV Modules
Batteries Deka 6v AGM Batteries
Inverter Magnum MS 4024
Charge Controller Midnite Classic Lite

Structure
The Tiny Solar Charging House is approximately 8' wide by 10' long ; up to 10' high; weighs less than 4,000 lbs. It is built to code and meant to withstand wind speeds above 80mph. It is fully insulated, waterproof and secure.